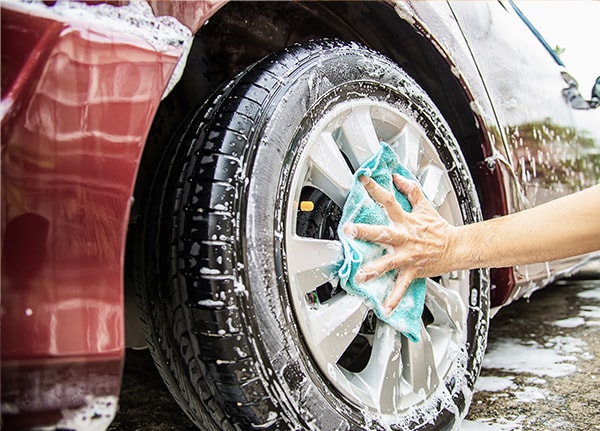 A car is a considerable investment, which is why you care for it with regular maintenance checks like oil changes, tire rotations, and other services provided by the technicians at Bobby Rahal Honda .
But there is something you can do yourself that is cheap, simple, and will ensure your vehicle maintains its value and beautiful appearance - Washing it!
Washing is often overlooked when it comes to regular vehicle maintenance, but at Bobby Rahal Honda we believe it's just as important as any other regular service.
Without proper washing, not only will the appearance seem drab, the actual value of your vehicle will take a hit.
So if you need to keep your vehicle in tip-top shape for a lease, think you will be reselling, or just simply love to take proper care of your vehicle so it lasts longer and looks great, make sure you're washing your car more than once in a blue moon.
Determining how often to wash your car
The general rule-of-thumb is to wash your car every two weeks, with a little variation depending on a number of factors.
Consider the following about your car's situation:
Location
Driving Habits
Storage of Vehicle
Appearance Preferences
Wash more often (weekly) if:
Your car is exposed to a lot of salt, either from living by the ocean or a cold climate with salted roads. Salt can corrode the metal and cause rust.

Your car is especially vulnerable to bird droppings, dead bugs, and tree sap. They're acidic enough to cause damage to the paint job if left on too long.

You live in an area of high heat and intense sun. This can melt the wax barrier, allowing contaminants to damage your paint and finish.

Your area has a lot of pollution, construction, or other dusty and dirty sources that can cake onto the body of your car.
Wash less often (once per month) if:
You don't drive everyday or for very short distances

It's kept in a garage and out of the elements

It hasn't been exposed to much salt, bird droppings, intense sun, or other environmental menaces

Preserving your paint job or the overall appearance of your car isn't very important to you
Why is washing & waxing your car important?
Keeping the exterior of your car clean prevents contaminants like dust, dirt, pollen, tree sap, bug guts, salt, and pollutants from sticking to your vehicle and potentially wreaking havoc on the paint and finish.
Regularly washing and waxing the exterior will work wonders for sustaining its value and appearance.
We recommend waxing your car every 3 to 6 months. A good wax will give your car a showroom shine and help corrosive substances slide off the paint. This protects your car's exterior from rust, discoloration, and stains.
It may also be smart to have your car detailed once a year for a truly thorough clean. You can pay to have this done or spend an afternoon doing it yourself.
Cleaning the Interior
Don't forget about the inside!
Regularly cleaning the interior is also important for your vehicle's maintenance. Just a simple sweep to throw out all trash and vacuum up any dog hair, dried leaves, or other loose particles will do the trick.
You should also wipe down any surfaces with warm water and mild detergent, or use an upholstery spot cleaner to remove any stains. If you have leather seats, its recommended to condition them every 3 months to keep from aging and cracking.
Whether you do it yourself or pay others to keep your vehicle clean, it's important that it gets done on a regular basis so your vehicle can stay sparkling clean and uphold its value.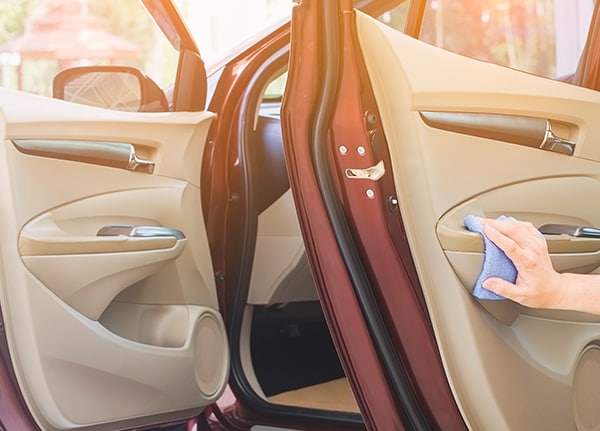 If you have any questions or need to schedule a service appointment, contact Bobby Rahal Honda  by phone at (800)829-6711. We hope you enjoyed this article and feel more inspired to care for your Honda!